Home page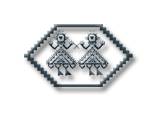 Welcome to The World of Greek Dance website presenting part of the archives of the Dora Stratou Theatre.
This portal was made possible as part of the Greek Dance Pandect project.
It is a continuously updated work showcasing traditional dance through new technologies - an electronic audiovisual library containing precious information on all entries and documents contained.
It is this tradition that we have to hand unadulterated to future generations.
Part of our archive is now available to the public.
Dr Alkis Raftis
President